The best places to visit to stay active on your vacation.
Going on vacation is something we all look forward to. Something we don't look forward to though, are the extra pounds that creep on between lazing about and sipping cocktails. But what if you could do both? Enjoy a fun vacation while staying fit and looking after yourself with a Axe Extreme Premium Kit and exercise? Here are 5 of the best travel destinations for you fitness loving men out there.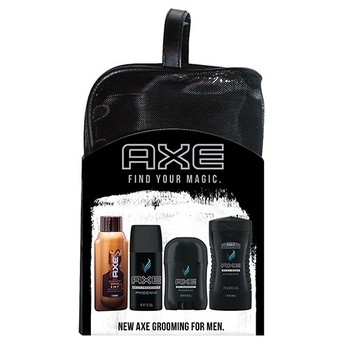 Big Sky Montana Resort
Perfect for the outdoor adventurer, this resort offers up to 5,750 skiable acres with 4,350 feet of vertical drop. Apart from these staggering numbers, the choice of activities at this resort is what makes it so popular with travellers who like to keep fit. Picture yourself lodging and dining at restaurants to an active day of running, an ice climbing sessions, a few ski runs down the slopes and a well-deserved massage or steam room session, and that's what a day at Big Sky Montana Resort will look like.
Jungle Bay Resort and Spa
Located in Point Mulatre, Dominica, the Jungle Bay Resort and Spa is the perfect place to relax and explore the surrounding jungle. With a plethora of activities from daily scheduled hikes and cultural activities, moderate to difficult treks and a selection of massages and treatments, the adventurer in you will love exploring each day and the creature comforts that await you at your jungle cottage each night.
MountainTrek Alpine Lodge
This lodge, located in the Ainsworth Hot Springs of British Columbia, offers two fitness retreats and an Adventure Trek Hiking Vacation. The Hiking Vacation is for advanced hikers interested in doing some serious miles in challenging elevation. With all this physically challenging hiking each day, a daily soak in the hot springs that have minerals such as magnesium, potassium, sodium and sulfur will help you recover for the next big day of hiking!
Canyon Ranch
If you're training for a triathlon, this is the perfect place for you. Canyon Ranch is located across 150 acres of the Sonoran Desert featuring running trails, four pools and a selection of road bikes. In addition to these facilities, they also offer 50-minute sessions with exercise physiologists so you can fine-tune your technique (available at an additional cost).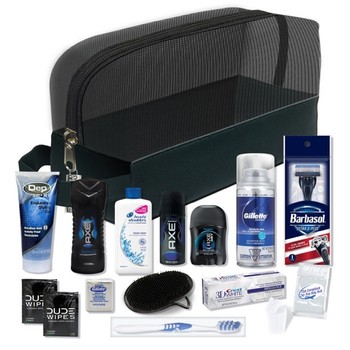 Saddlebrooke Resort
Perfect for those interested in improving the handicap or back swing, Saddlebrooke Resort in Tampa, Florida is a quiet getaway. Offering tennis or golf packages, you'll be in for things like daily skill drills with players at a similar level to you, court time with a ball machine and access to a range of fitness activities such as classes. Featuring 45 tennis courts in a variety of surfaces, the walkable layout of the resort makes this the perfect place to relax and improve sporting skills.
So, where would you visit out of these 5 awesome fitness travel destinations? When you're staying fit and active on your travels, don't forget to pack a travel kit so you've always got the essentials to keep you feeling clean and fresh.